Personalize your cabin linen
The VICTORIA studio is available for you to design your embroidery. Our in-house embroiders can create the motive of your choice: initials, monogram, logo, name of your boat …
The colors, fonts and formats of our creations are tailored to suit your project.
If you would like more details or advice, contact us.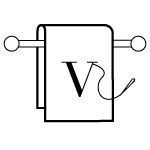 From your selected image, logo or text, all customized embroideries are performed in our workshops to enhance your:
Beach and deck towels,
Loungers,
Bed linen (Pillowcases, duvet covers etc…),
Tablecloths, mats and napkins,
Laundry bags,
Crew uniforms (polo necks, t-shirts, caps, softshells etc…) that we can also supply.
Explore our full line of beach and deck towels